Cloud Computing Services – Let ClayDesk Manage Your Insfrastructure
What is Managed Services?
Cloud Computing - Managed Services
Managed Services
is the proactive management of an IT (Information Technology) asset or object, by a third party typically known as a MSP, on behalf of a customer. The buzzword relating to IT Support is "Managed Services", and every day more and more businesses are jumping on the bandwagon. But what does managed services actually mean and how can you tell if an IT Support company is not just using the word as a marketing tool, but is in fact only offering "flat rate" services packaged as "managed services"?
As a definition, Managed Services allows a business to offload IT operations to a service provider, known as a Managed Services Provider. The managed service provider assumes an ongoing responsibility for 24-hour monitoring, managing and/or problem resolution for the IT systems within a business.
ClayDesk is a Microsoft partner, serving clients worldwide by providing cutting edge managed technology solutions with 24/7 support.
Managed eDiscovery
Managed IT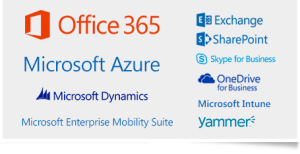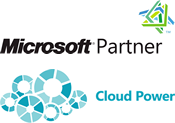 The Real Benefits Of Managed Services
Put in simple terms – one of the biggest benefits of Managed Services is discovering and fixing problems before they can negatively affect your business.
A well maintained, proactively serviced computer network will always run better than the alternative. With proactive network monitoring, patch management, and desktop optimization performed on a regular basis, you will notice a tremendous difference in operations… and you will reap the benefits of preventing fires, rather than fighting them.
Reduced costs: Businesses are also able to control and reduce their overall operating costs with the flat-fee billing model. Cost-effective access to enterprise-level support is a reality
24-hour monitoring: Because the Managed Services provider also manages all of your vendor relationships, issues with internet slowness/outages, printers, phones, cell phones, websites are dealt with directly with the vendor by the Managed Service provider. As a result of this "always-eyes-on" network monitoring 24 hours per day, businesses experience an additional level of comfort and security.
Some Additional Benefits Of Managed Services:
Increased operational efficiency
Reduced operating costs
Cost-effective access to enterprise-level support
Minimized downtime
Allows the focus to be on running the business, and not the technology
Peace of mind from knowing that the network is monitored 24/7/365
Why Should You Care?
Just like larger companies, small businesses need technology to operate efficiently and to compete effectively. But as reliance on IT grows, the resources to support an increasingly complex IT environment may not. In many small businesses, IT resources are scarce, and can be quickly overwhelmed with the day-to-day responsibilities of keeping the IT infrastructure that the business depends on up and running.
If you fall behind in keeping up with things such as backups, patches and security, the odds are that you'll face an IT outage or another problem down the road that will negatively impact your business. For instance, if your e-mail server, customer relationship management system, financial application or network goes down unexpectedly, you face substantial productivity and revenue losses as a result.
Managed Service Provider (MSP) act as an extension of your IT department, taking care of routine IT infrastructure monitoring and management 24/7/365—freeing up your IT staff to focus on higher-value projects. By proactively monitoring and maintaining your systems, an MSP can help you avoid many technology problems in the first place. Should an issue occur, an experienced MSP can troubleshoot and resolve it more efficiently.
Visit the ClayDesk e-Discovery Blog for latest insights into e-Discovery matters.
Microsoft Office 365 E5 Plan
Microsoft's high-end Office 365 E5 SKU for enterprise users — which company officials are expecting to grow significantly Microsoft's subscription business. This plan provides a complete solution for eDiscovery solution for the first half of the Electronic Data Reference Model (EDRM) and has built in powerful search capabilities. The Equivio eDiscovery module allows for searching and culling documents for compliance related matters. The bottom line is that E5 is Microsoft's top-of-the-range Office 365 plan that includes literally every piece of functionality available in the service.
Office 365 For Legal Industry - Microsoft Matter Center
Legal professionals today face many challenges. They need to ensure compliance, and make sure their documents are secure and easily shared with teams and clients. They expect their technology solutions to reduce overhead, increase billable hours, enhance productivity, and provide the ability to work anywhere, anytime. Office 365 provides solutions to address these challenges and more, helping to increase the number of hours that lawyers have available to spend on their client's needs resulting in increased client referrals and revenue.
How we provide Managed Services
A holistic approach to strategy, services, and technology to ensure efficiency, cost control, and operational efficiency
Depth of domain expertise and knowledgeable employees
A simple yet integrated discovery process that is more defensible and transparent
The ability to scale for greater efficiency and lower costs
ClayDesk's managed solutions and services are trusted by top law firms and corporations, including nine of the top 10 global law firms, 32 of the top 50 Am Law firms, and numerous Fortune 100 companies. We have been serving global clients by providing cost effective managed services 24/7.